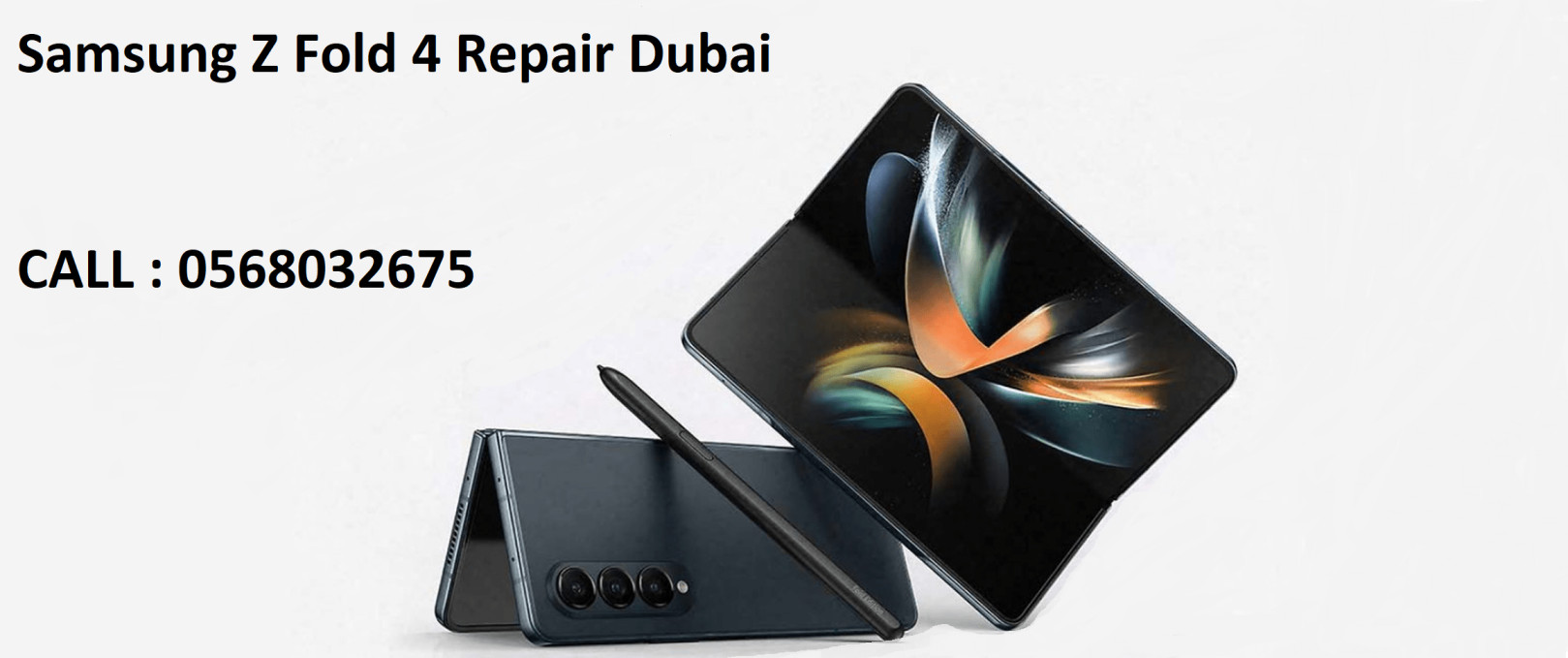 Samsung Z Fold 4 Repair Dubai: Addressing Screen Issues with Our Expertise
With a foldable design and potent features that transform the smartphone experience, the Samsung Galaxy Z Fold 4 is a remarkable technological marvel. The Z Fold 4 is not immune to screen-related faults, which can be annoying for consumers, as with other high-tech products. Requesting expert repair services from us can guarantee that your Z Fold 4 is in good hands when experiencing screen issues in Dubai.
Common Screen Issues with the Samsung Z Fold 4
Broken Display: The Z Fold 4's folding display is one of its best features. However, it is susceptible to damage from pressure or unintentional drops. A cracked or broken screen can seriously compromise the operation and look of a gadget.
Dead pixels: Dead pixels are tiny black areas that show no color on a screen. Particularly on a high-resolution display like the Z Fold 4, they can be distracting and negatively affect user experience .
Touch Sensitivity Problems: Unresponsive touch or ghost touches can occur due to software glitches or physical damage to the touchscreen. These issues can significantly impact the device's usability.
Flickering Display: Screen flickering can be caused by various factors, such as incompatible apps, software bugs, or hardware malfunctions. It can be irritating and strain the eyes during prolonged usage Samsung Z Fold 4 Repair Dubai.
The Ultimate Solution to Samsung Z Fold 4 Screen Issues
When confronted with screen-related problems on your Samsung Z Fold 4 Repair Dubai, turning to our service center for repair services can offer several benefits:
Expert Diagnosis: Our technicians are highly trained and have expertise working with cutting-edge equipment like the Z Fold 4. Our experience enables precise diagnosis and focused screen-related treatments.
Genuine Samsung Spare parts: We exclusively use original Samsung components to guarantee the quality and longevity of the repairs. Genuine components provide top performance and a smooth user experience following the iPhone Repair Dubai.
Advanced Equipment: We can perform difficult screen repairs accurately and efficiently because of the cutting-edge tools and equipment in our state-of-the-art repair facilities in Dubai.
Fast Turnaround: We value our clients' time and work to offer fast turnaround times for repairs. We realize how urgent a broken gadget may be, and we'll work hard to get your Z Fold 4 back in your hands as quickly as possible.
Warranty Coverage: Our service center offers warranty coverage for the repaired components, providing customers with added peace of mind and protection for their investment.
Conclusion
The Samsung Galaxy Z Fold 4 stands apart from other smartphones because of its ground-breaking foldable display. However, screen problems could compromise this amazing device's usability and user experience. Our service center is a reputable provider of Samsung Z Fold 4 Repair Dubai that specializes in handling screen faults and other problems with the Samsung Z Fold 4.
You can be sure that your Z Fold 4 will be returned to its peak performance if you leave your gadget in the hands of our knowledgeable specialists. This will enable you to keep using the creativity and adaptability of this high-end foldable smartphone.